Beautiful figure of steel material by Yano
Talk to the sea, talk to the ship. From "building" to "creating"...
Japan is surrounded by the sea. The sea connects the world with Japan and acts as an aorta that supports people's lives. Various goods contribute greatly to the industrial and economic development of the world by sea transportation via this sea road. We will support the future of the shipbuilding industry with reliable technology and develop the endless romance of the sea and ships.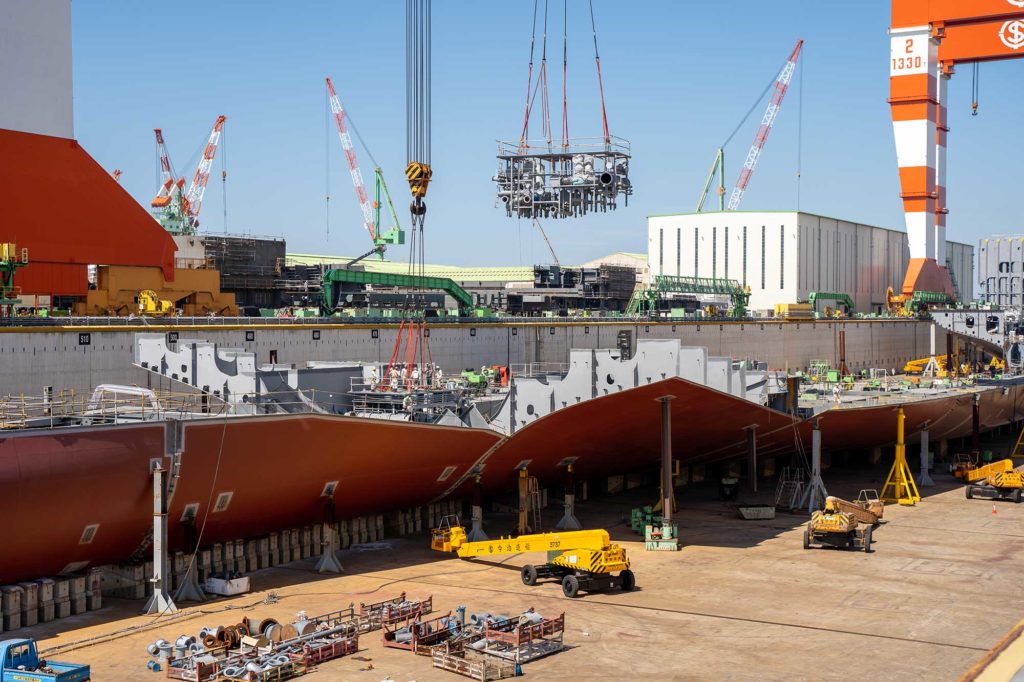 Until a steel ship is made
Process introduction of hull
We will explain to you how LINE-HEATING is involved in the process of making a steel ship.The need for Gyotetsu (LINE-HEATING) is a processing technology that requires a high level of product accuracy.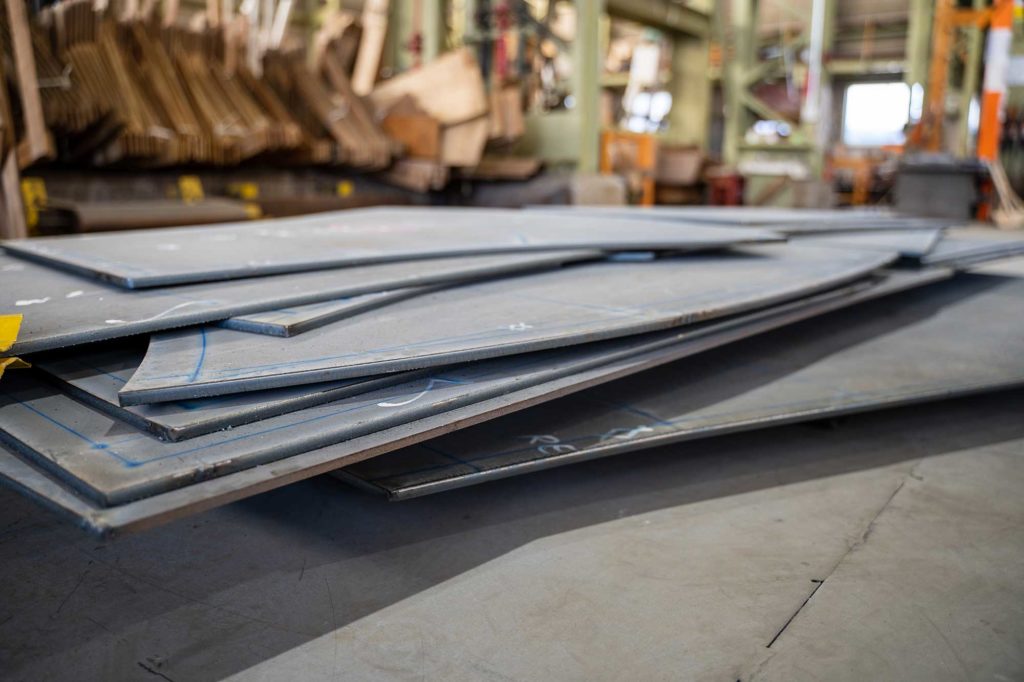 Cuts a steel plate according to the specified drawing.
The thickness of the steel plate is 8 to 100 mm for each part.Since these are still flat plates, we will bend them.
Bend with a press machine.
We bend steel plates with a wooden mould(templare) on the press machine. The plate is sligthly bend, now but, this is the maxim that the press machine can do. This press work is calld two-dimensional bending.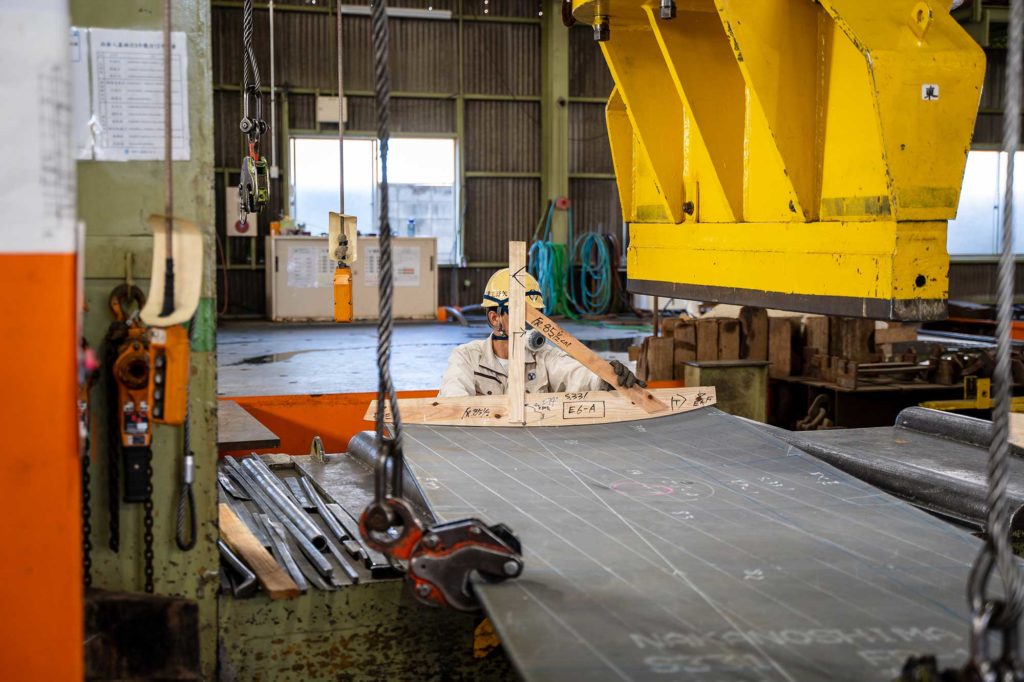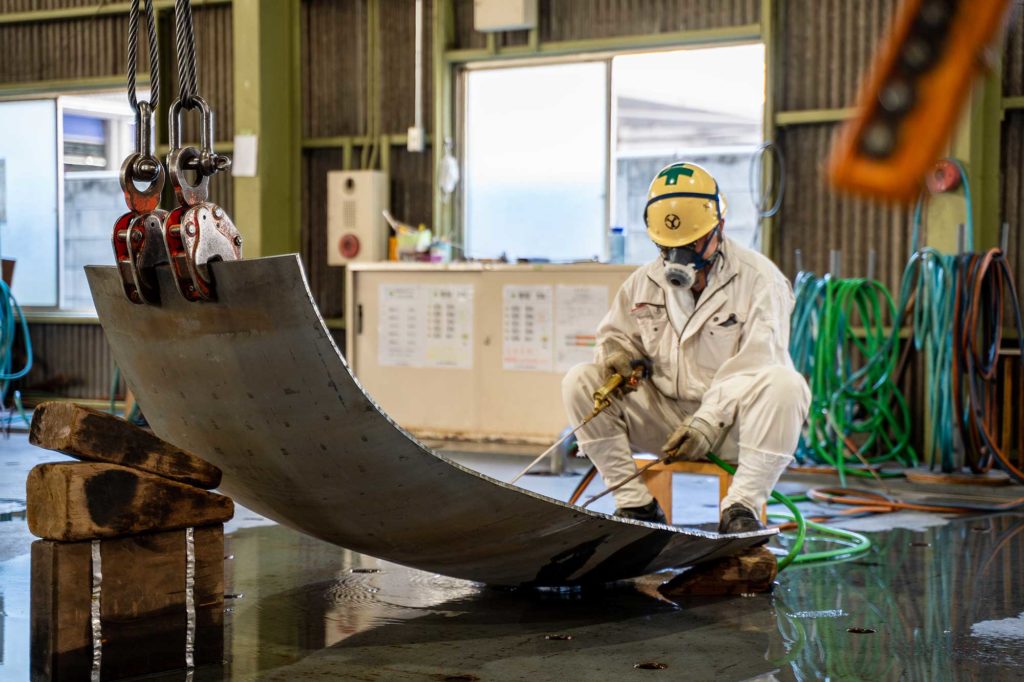 Then, we start the finishing process with a gas burner and water. This technology is LINE-HEATING.
Perform Gyotetsu (LINE-HEATING) until the curve is as designed.
A slight deviation affects the accuracy of the entire hull. Check the bending of steel plate using a wooden mold(template).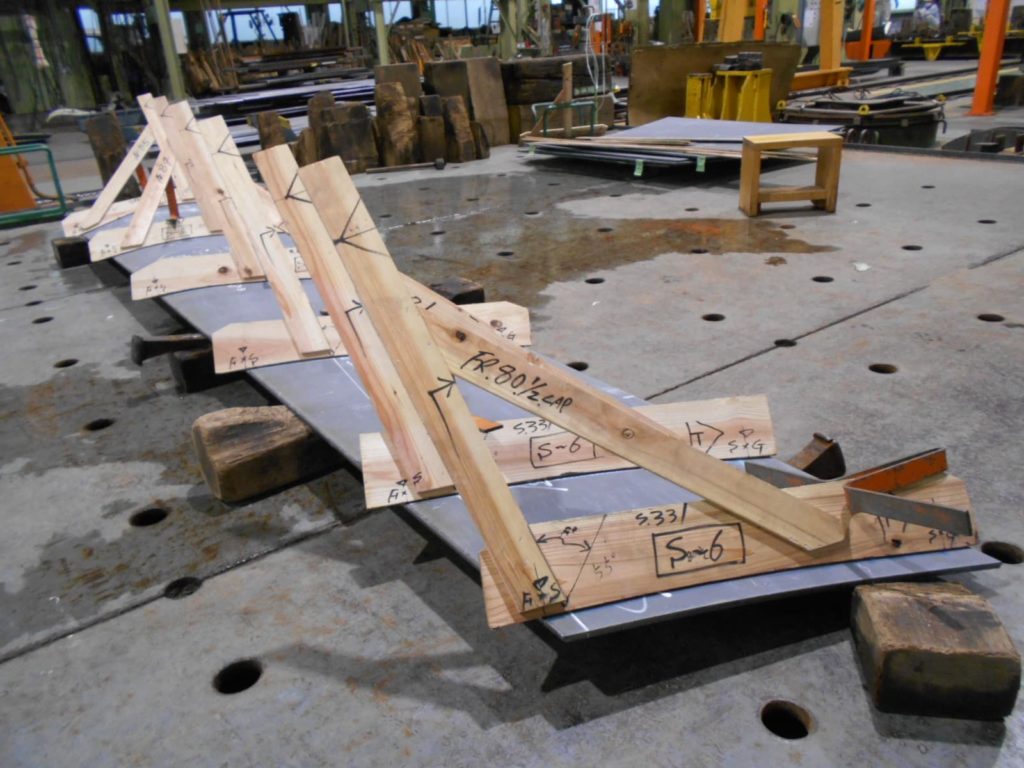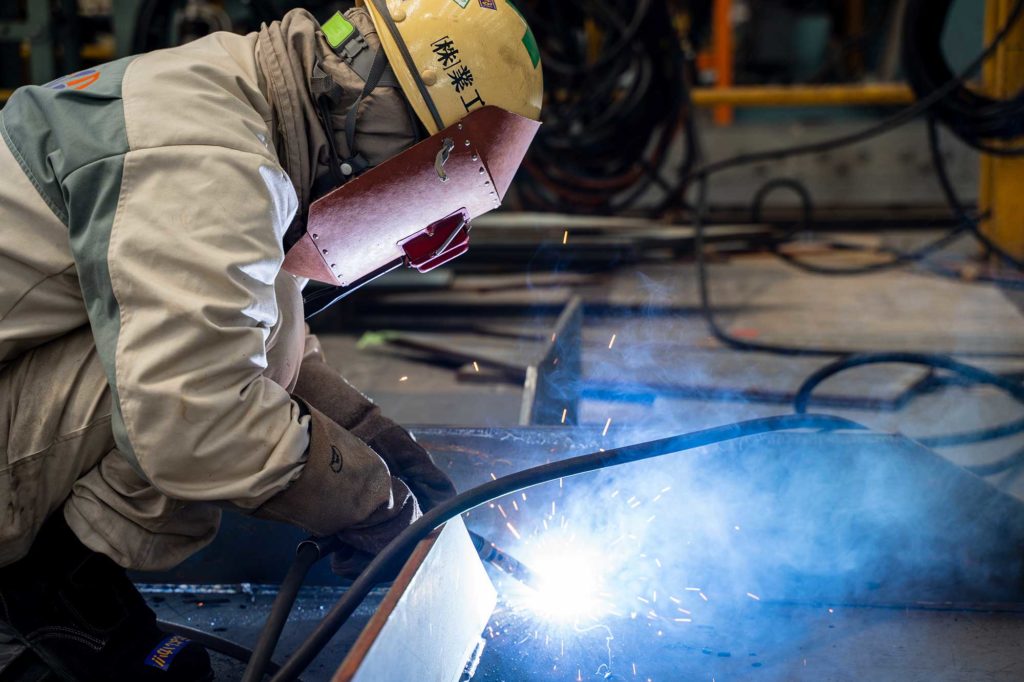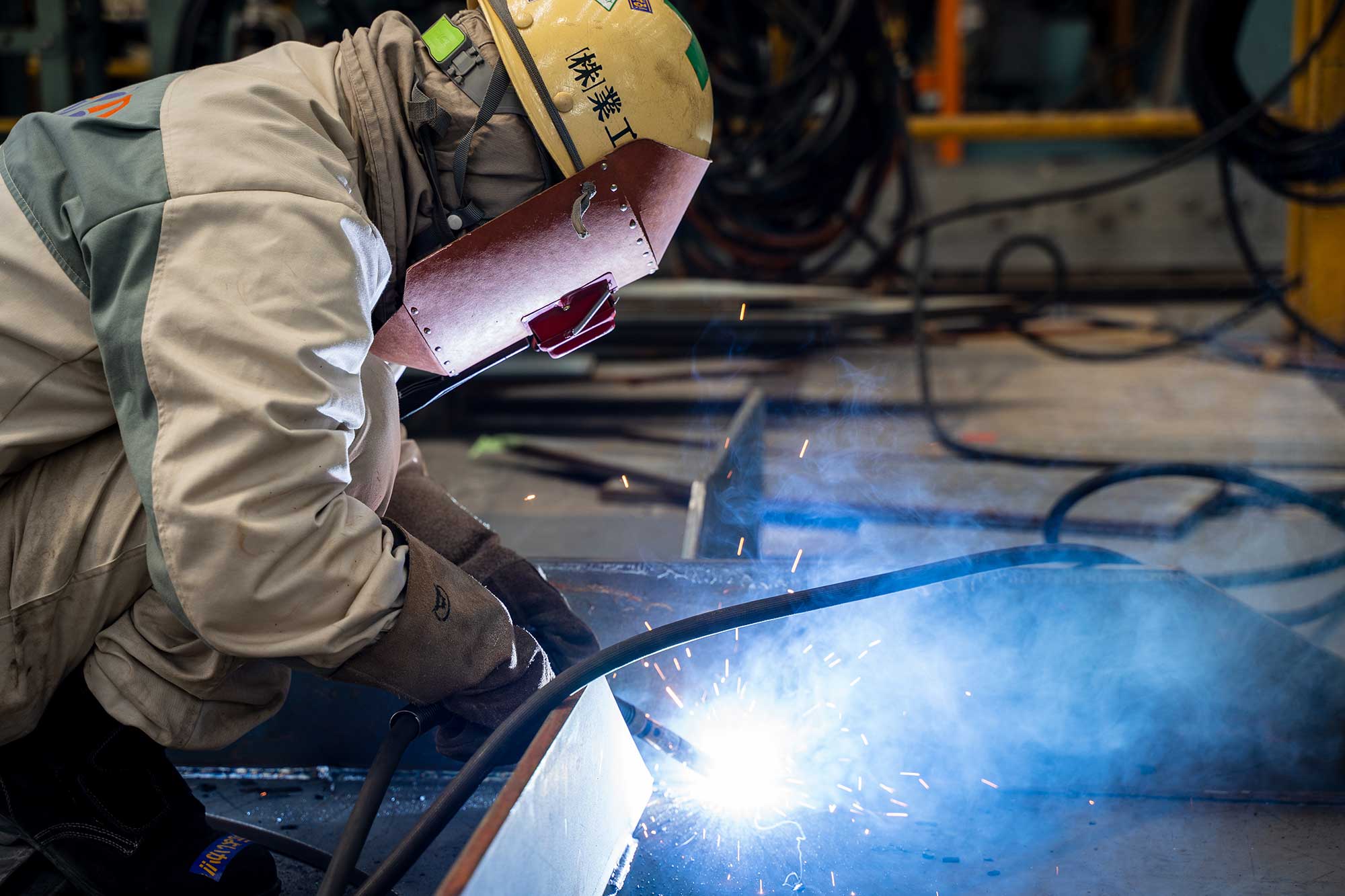 When the bending process is completed and the shape is like a wooden pattern, assemble it.  
Once the hull block is complete, it is transported by a crane into the shape of a ship. According to the design, fits adjacent blocks.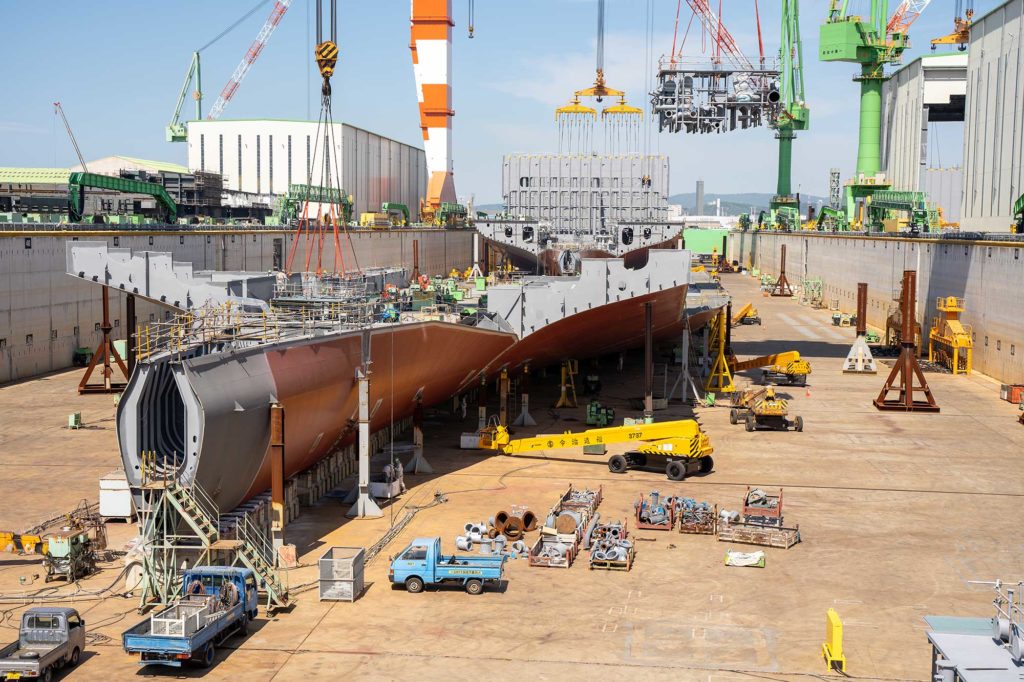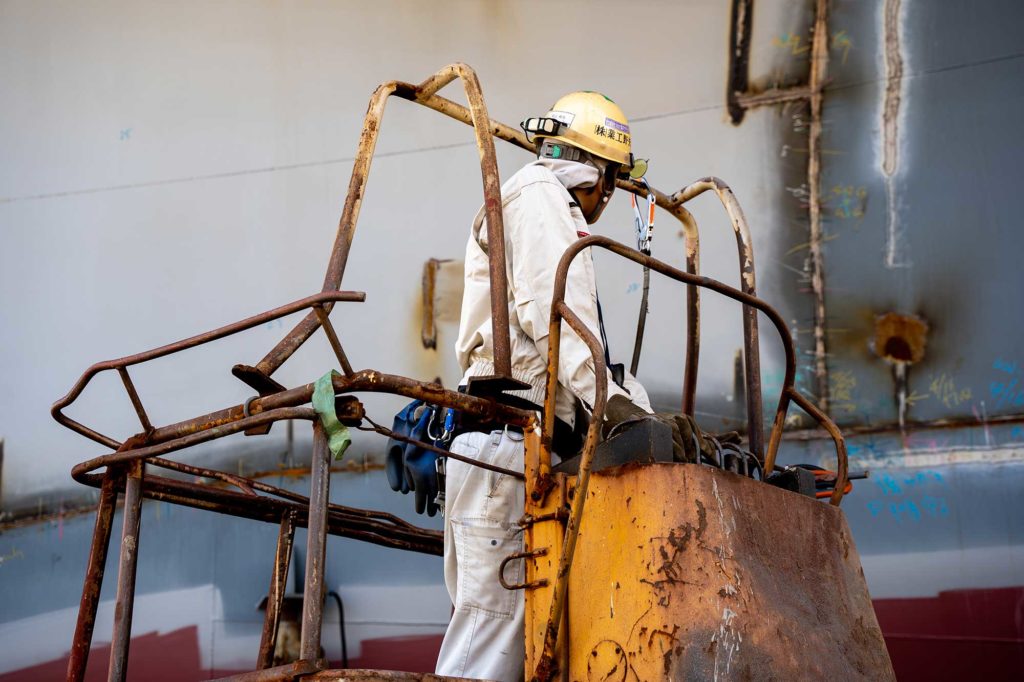 Distortion can occur in the hull and deck due to the effects of welding. Correct this distortion with LINE-HEATING.
Line-Heating technology affects hull performance.
Most of the hull is curved. LINE-HEATING technology contributes to beautiful hull, speed, fuel efficiency and strength.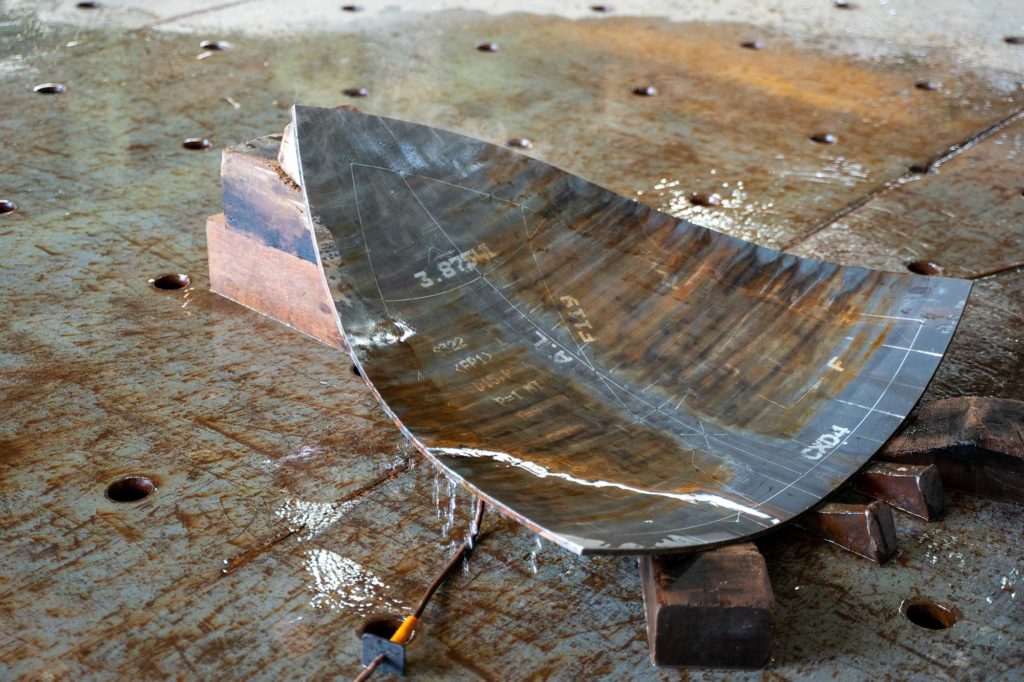 LINE-HEATING to bend while adjusting the temperature in the burner and the water is required experience and technology.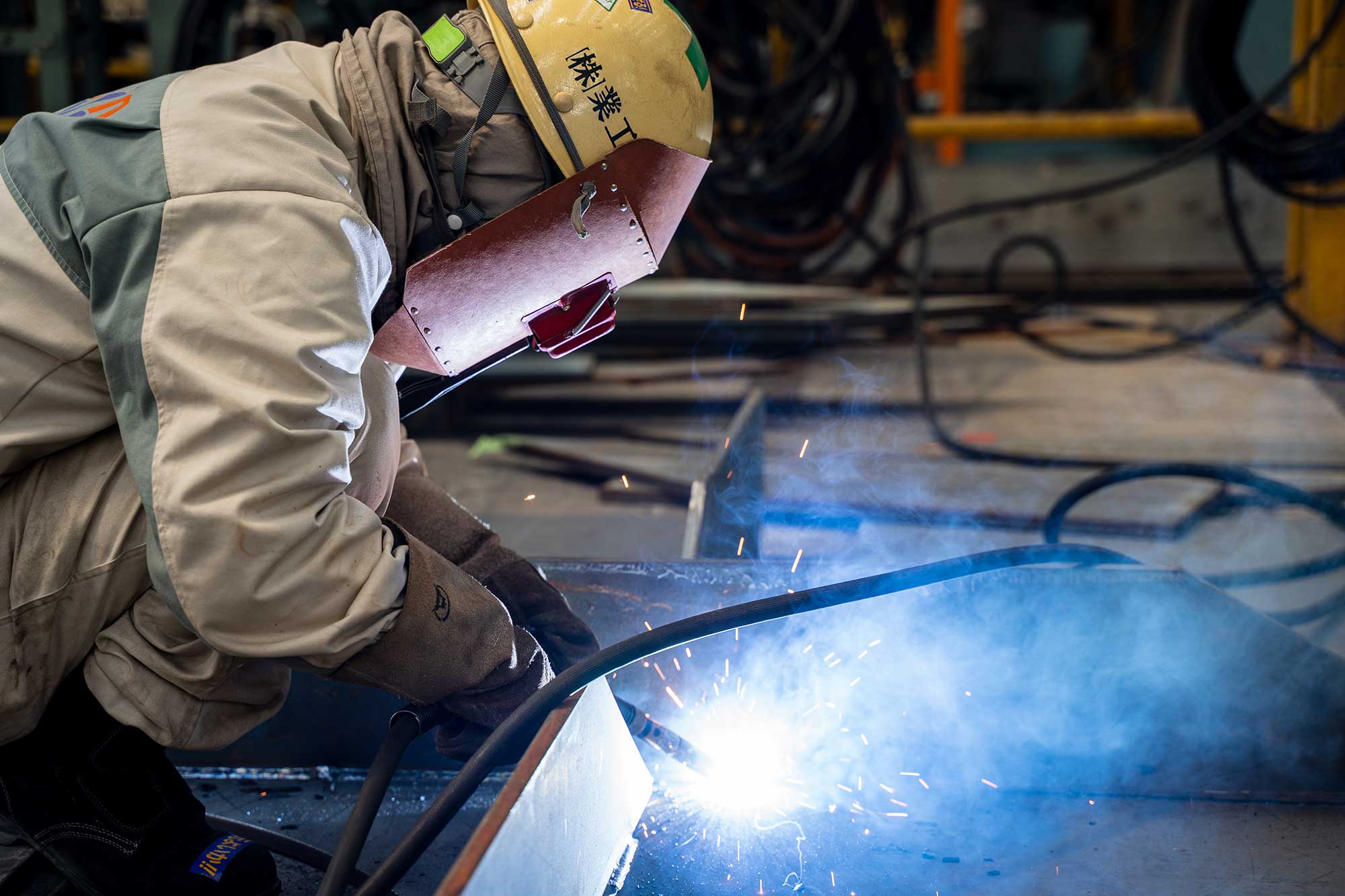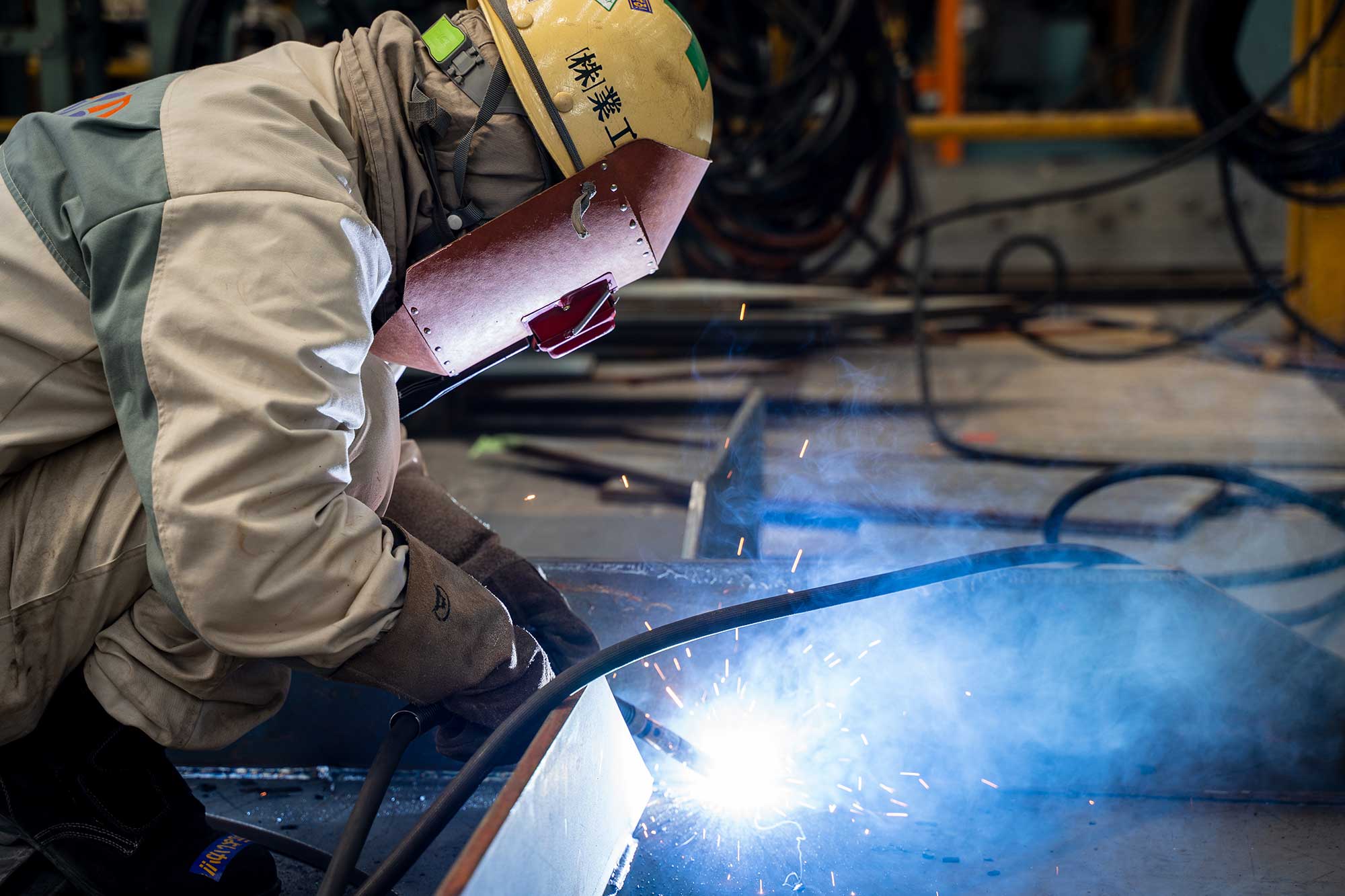 Welding not only has a beautiful finish, but also affects strength, so high skill is required.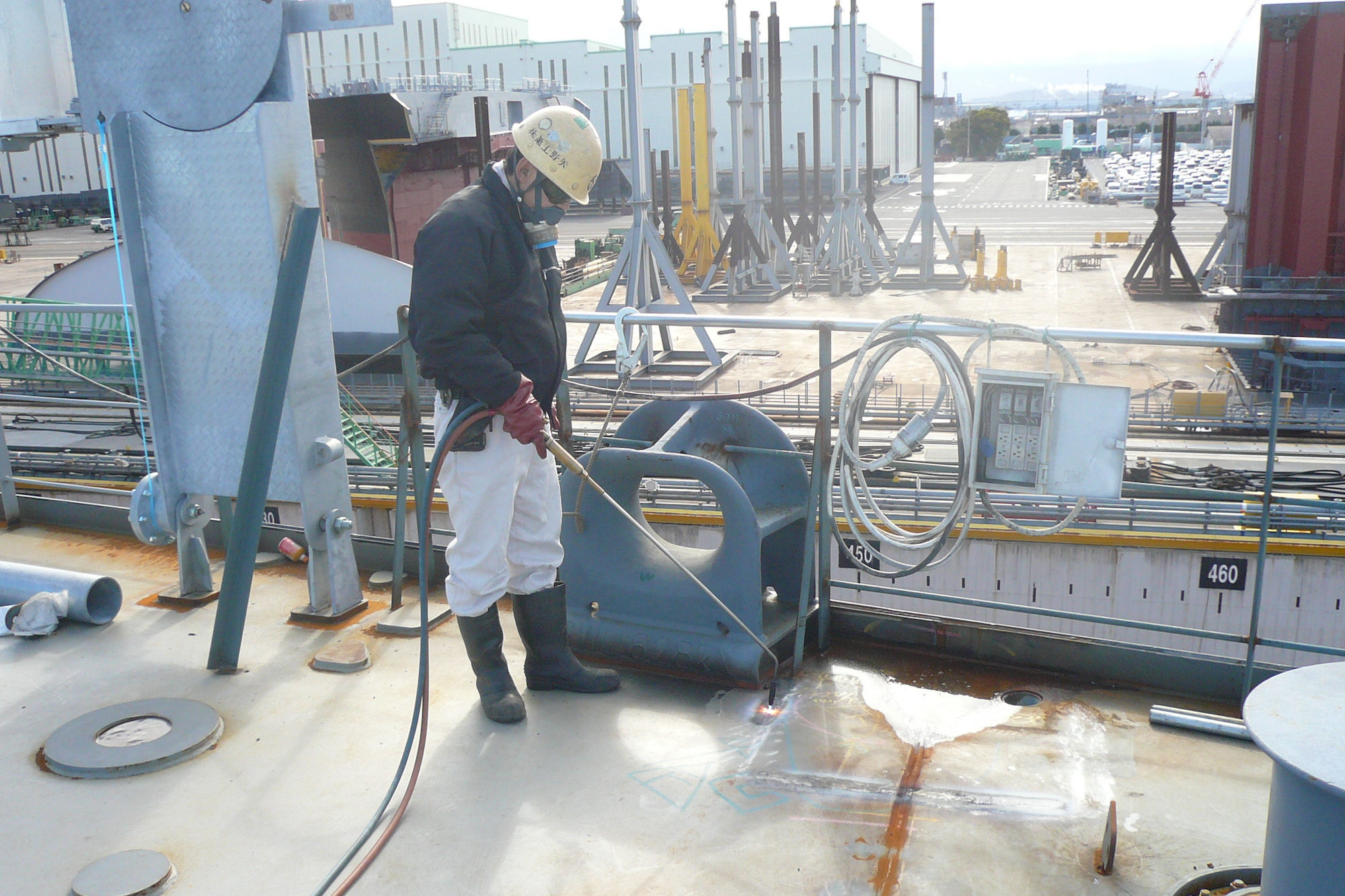 Distortion can occur in the hull and deck due to the effects of welding. Correct this distortion with LINE-HEATING.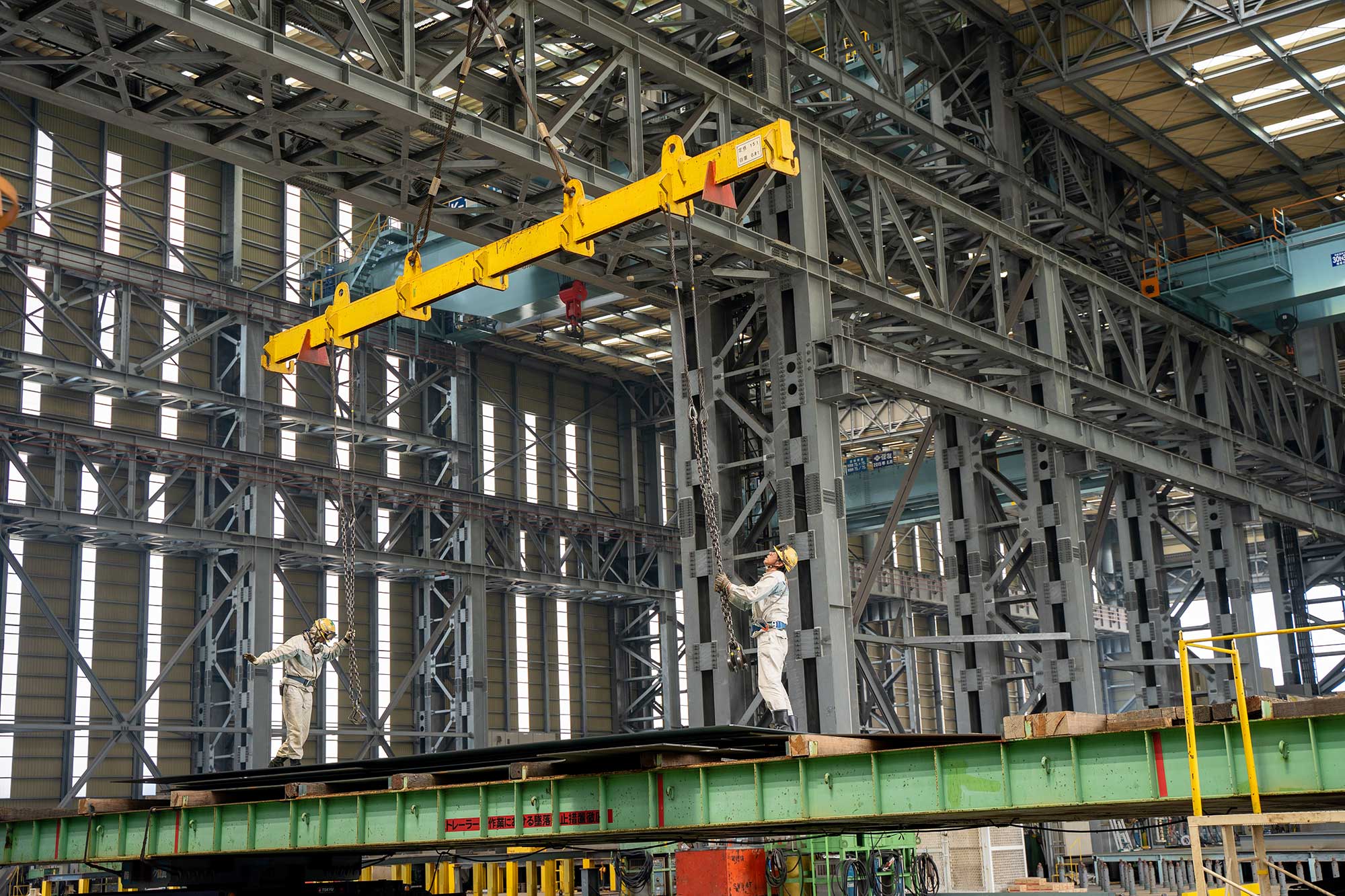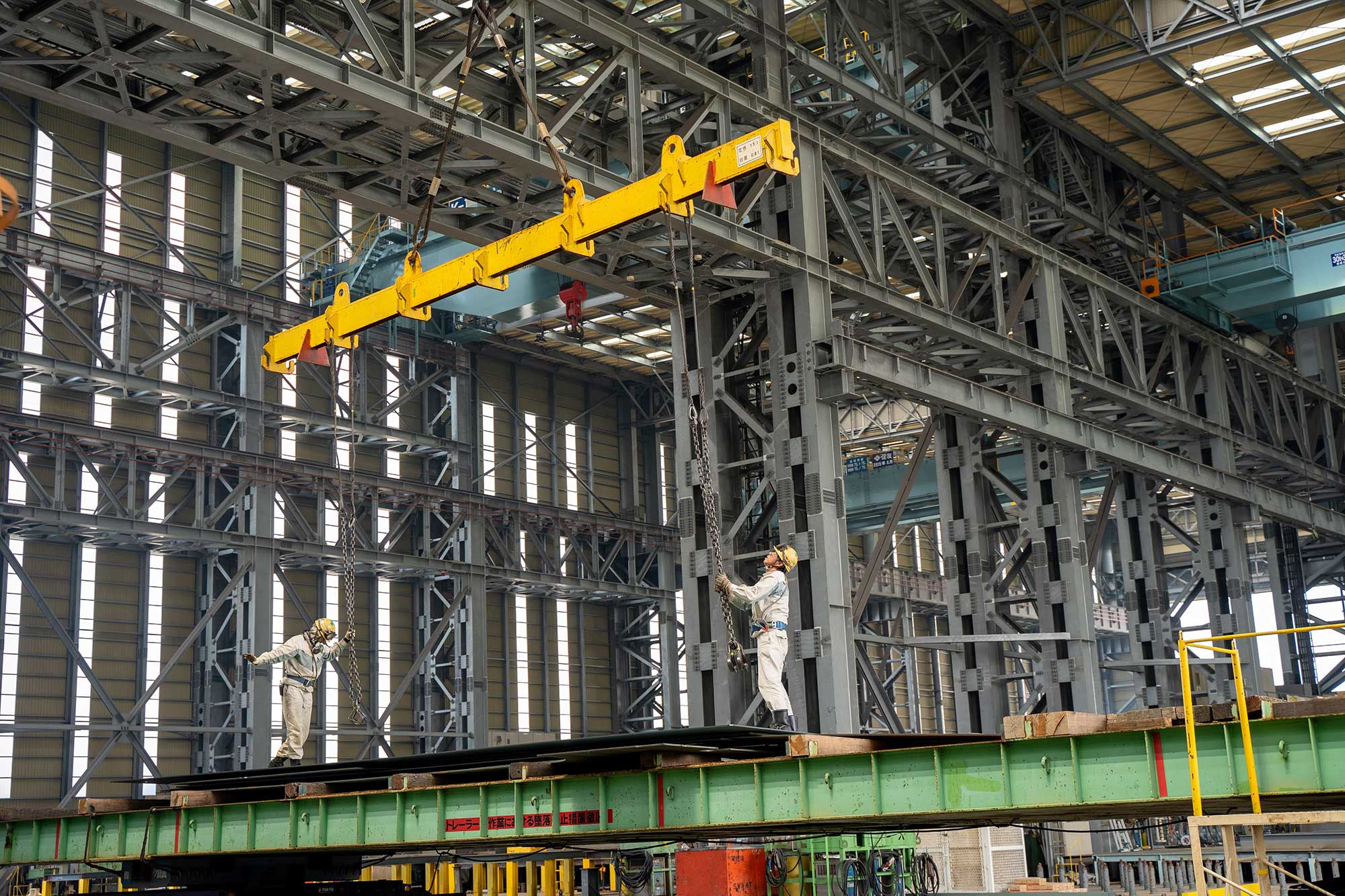 Crane control technology does not shake the luggage, and slinging work safely lifts it.